Millions of Americans and Hundreds of Thousands of Georgians Count on Tax Credits for More Affordable Healthcare Premiums from the Healthcare.gov Marketplace
Media contact: Jaime Chandra, 404-248-5445 or [email protected]
Feminist Women's Health Center, 1924 Cliff Valley Way NE, Atlanta, GA 30329
Atlanta, Georgia - Monday, March 2, 2015 - On Wednesday, March 4, the Supreme Court will hear King v. Burwell, a case that could eliminate tax credits for consumers who purchase health insurance through the Healthcare.gov marketplace.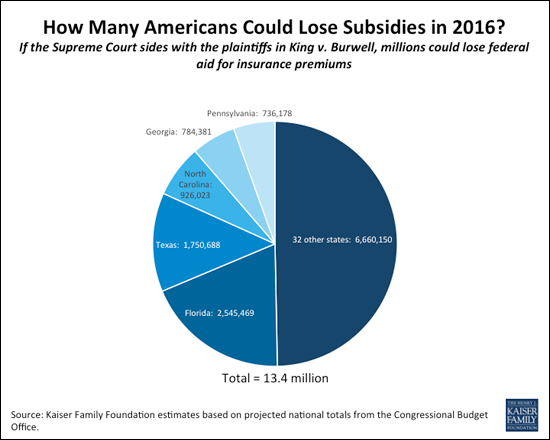 At issue in the case is whether consumers in states with federally-facilitated marketplaces should be eligible for tax credits to help them pay for their health care premiums. The Supreme Court's decision is important for Georgians – more than 480,000 benefit from this financial assistance.
"There is no legal basis for the Supreme Court to take away health coverage from millions of Americans and thousands of Georgians," said Janelle Yamarick, Executive Director of the Feminist Women's Health Center. "The law is clear that premium tax credits should be available to anyone eligible, whether they live in a state with its own marketplace or one with a federal marketplace."
The ACA tax credits made it possible for many consumers to purchase health insurance for the first time and drove uninsured rates to record lows. Not only could this ruling take away the tax credits, but it could also cause premiums to spike. Studies predict that individual market premiums will jump 35-47 percent.
Insurance companies have adapted their business model to work with the ACA, and have done so successfully for nearly five years. The insurance industry and other players in the health care system, including some of the largest hospital systems in the country, are filing briefs in support of the ACA because it is working for them and their patients.
"More than half a million Georgians have signed up for health insurance that meets their needs and budgets through the Health Insurance Marketplace," said Cindy Zeldin, Executive Director of Georgians for a Healthy Future, a nonprofit consumer health advocacy organization. "Health insurance means being able to access regular preventive services, to see a doctor when you get sick, and having the financial peace of mind that a medical emergency won't mean financial devastation. A decision for the plaintiffs would remove the tax credits that 90% of enrolled Georgians now receive, placing their health insurance in jeopardy."
The success of the health care law rests on three important principles—reforming the health insurance market, requiring individuals to purchase health insurance, and providing financial help for individuals to purchase coverage. By attacking the tax credits, King could destabilize the entire healthcare law.
This financial help makes coverage affordable and ensures broad participation in health insurance Marketplaces; without it, the individual insurance market in these states would fall apart as premiums skyrocket. King puts in jeopardy the healthcare law's advances towards ensuring access to affordable, comprehensive health coverage.
Since 1977, the Feminist Women's Health Center (FWHC) has strived to empower women and vulnerable communities through service, education, and advocacy. As Atlanta's leading non-profit women's health resource, we have earned an outstanding reputation for providing quality care and community education, while advocating for improved women's health and expanding our reach to women of color, immigrant and LGBT communities. For more information about the Feminist Women's Health Center, visit www.feministcenter.org or www.feministcenter.org/about-fwhc/media-center